Booker
Booker powers small businesses (salons, spas, gyms, and yoga studios) with POS, reservations, appointments, marketing, and much more.
Sales + Customer Experience = UX Designer
As a Booker Sales Executive, I knew our perspective client's pain points. I knew our competition and had done an extensive competitive analysis.
As a Customer Experience Team member, I got new users up and running on our platform. This was an unnecessary laborious effort (about 2 month process) just to get their account set up and ready to use. I also became the expert at software work-arounds, instead of our software having the built in functionality our clients needed, I was manipulating the system, with unique work-around to get it to perform for them.
One afternoon, I got a call from Shawn Chittle, Director of User Experience. He reached for help creating a Booker Inspirational Video (I'm also a voiceover artist) to rally the troops and inspire the company to pitch in with his new onboarding effort.
Once I heard about the project I was hooked, I had a ton of information about our customers, and a million interface and functionality ideas to improve our product. Shawn not only listened, but he cared! He began interviewing me about our clients and shadowing me through some of my client training efforts. It wasn't long before my passion for building a product was identified and UX became my path.
Over the next 6 weeks I learned Shawn's UX Process. And our client's onboarding efforts went from 2 months to just 10 minutes-all because we put the user's needs first!
Original Onboarding Process
On average, this original process took 2 months for new users to complete.
New Onboarding Process
(click or tap to slide through)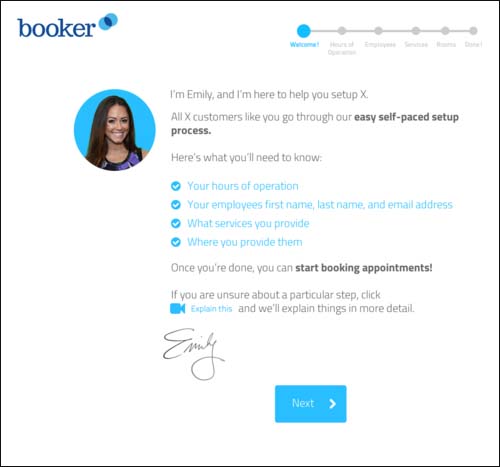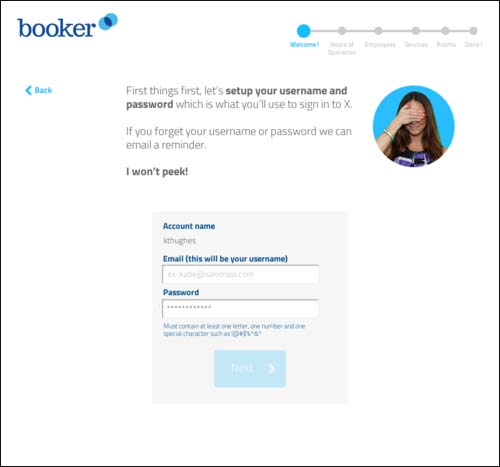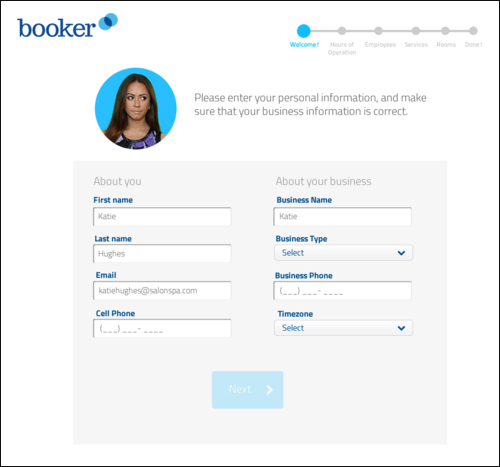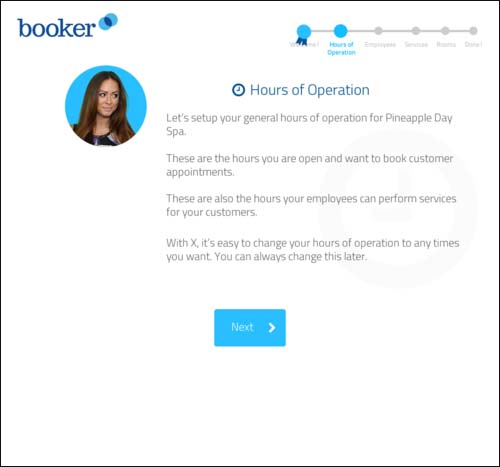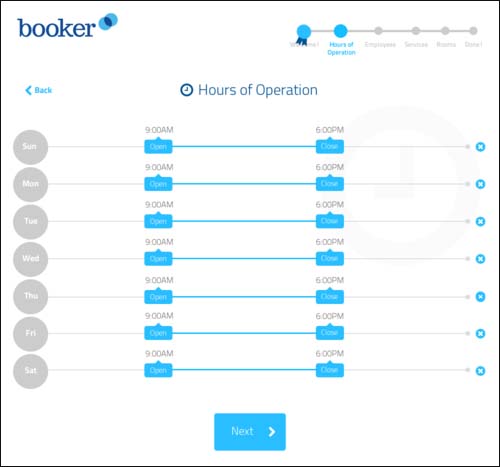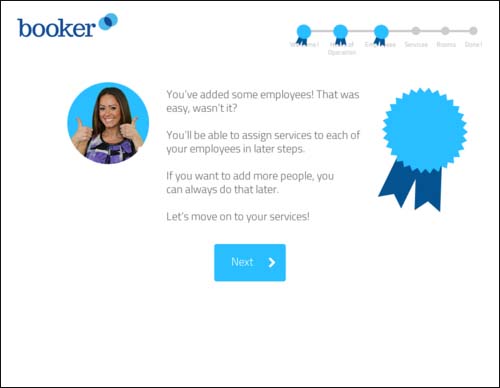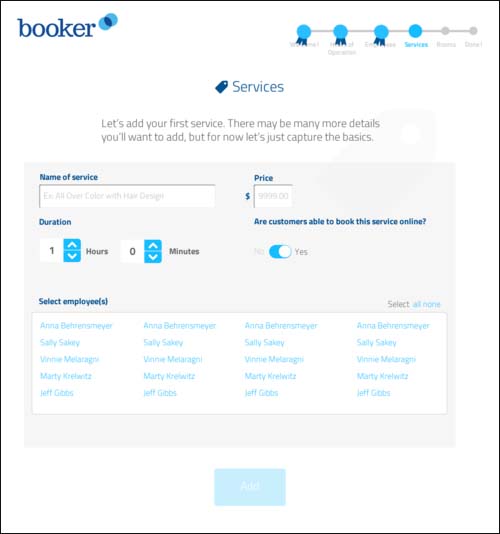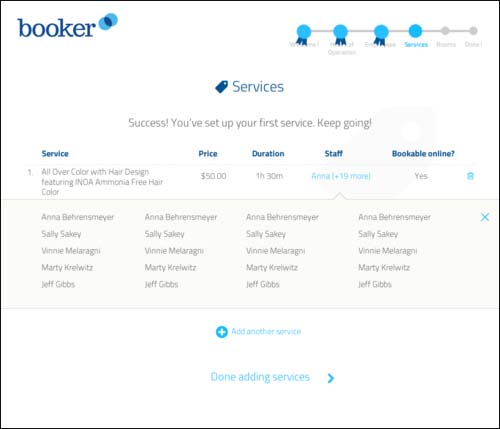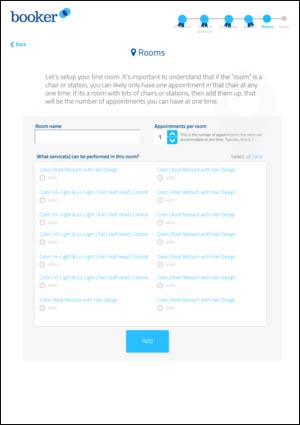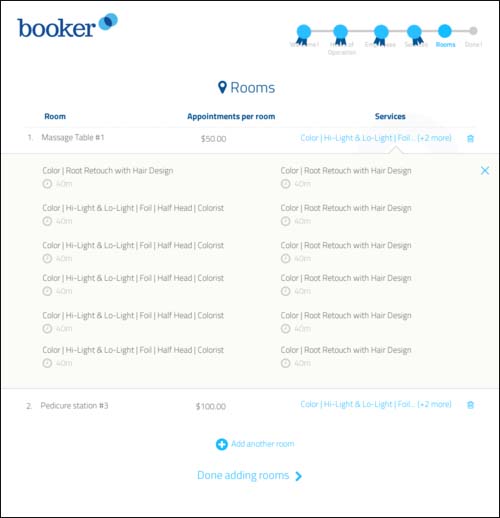 The new process in now only a 10 minute onboarding experience.
Inspirational Booker Video
Video by Shawn Chittle, Voiceover by Emily Lepore